NEWS - WORLD QUEST / Pokopon Pekorya CD Regular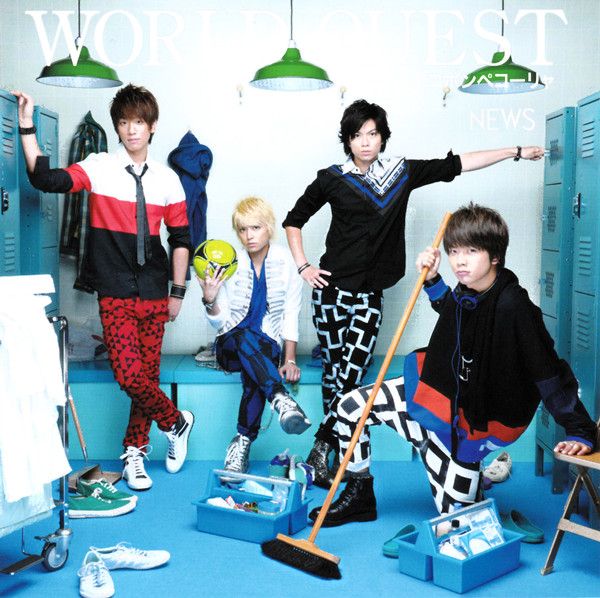 CD + DVD A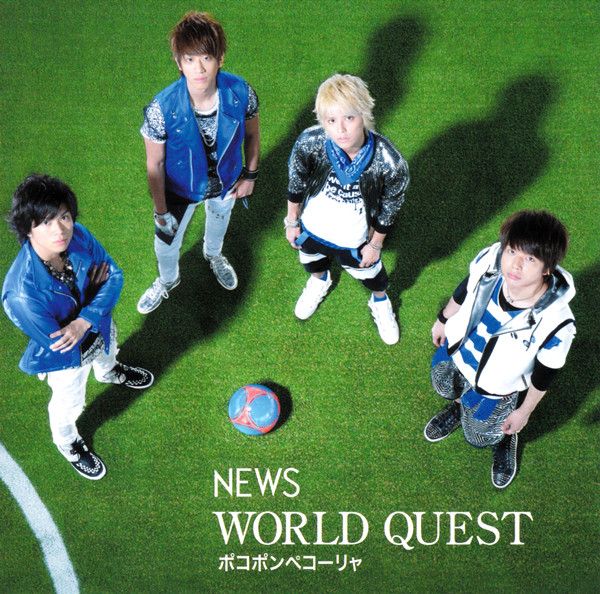 CD Limited B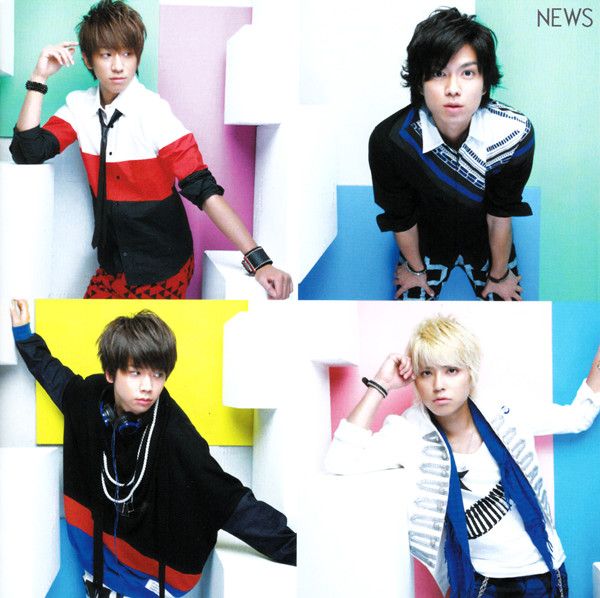 WORLD QUEST / Pokopon Pekorya is NEWS's 15th single & it was released on 12th Dec .
The group's latest release comes in about 5 months + since the release of their comeback hit single Chankapana .
WORLD QUEST / Pokopon Pekorya is the guys's 2nd double A-side release , the 1st one being 2006's Sayaendou / Hadashi no Cinderella Boy .
Despite being a double A-side , only WORLD QUEST gets a video .
The 1st A-side WORLD QUEST was used as the theme song for FIFA Club World Cup Japan 2012 with member Tegoshi Yuya being appointed as the main reporter for the event , which can explain why the song has a very strong sports oriented feeling .
The 2nd A-side Pokopon Pekorya served as the main theme song to promote the drama Hana no Zubora-Meshi starring member Kato Shigeaki .
Pokopon Pekorya was created by the same team who wrote Chankapana which the song gives off a light pop sound that lingers in fans's ears .
There're a total of 3 B-sides included in WORLD QUEST / Pokopon Pekorya .
Found only in the CD regular pressing of the single , it's Hello & it's a nice enduring ballad which plays a great contrast against both A-sides very well .
The next 2 songs are only included in the CD limited edition of WORLD QUEST / Pokopon Pekorya .
Quntastic ! is quite a funky if not unique upbeat no. . On the other hand , 36C has quite strong Christmas vibes which might be due to the fact that Christmas is fast approaching .
NEWS hits the pitch in their latest double A-side single WORLD QUEST / Pokopon Pekorya ! WORLD QUEST is a positive dance song that was used as the theme song for Japan's 2012 World Cup coverage , while Pokopon Pekorya is used as the theme song for the late-night television drama Hana no Zubora Meshi .
2012 can be considered as a solid if not great comeback for NEWS after the departure of Yamashita Tomohisa & Nishikido Ryo but despite this setback , the reminding members came back with 2 solid singles , inclusive of their latest offering WORLD QUEST / Pokopon Pekorya .
Something tells me I'll be seeing the release of even more new NEWS material in 2013 & I most certainly will welcome a new album since it has been quite a while since they last released 1 but regardless of which , I look forward to see what NEWS will have up their sleeves in 2013 !