Hilcrhyme - no one

Cover for both CD & CD + DVD's editions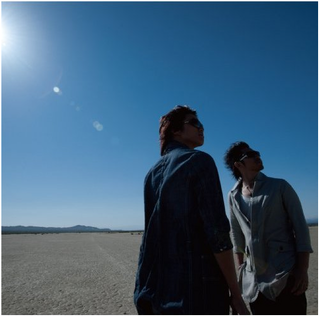 1) no one
2) Tomo yo (My Friend)

no one is Hilcrhyme's 8th single & it was released a few days ago on 29th June .
The duo's new single was selected to be used as the opening theme for NTV's Happy Music starting from June onwards & it's a ballad .
no one comes about 4 months + since the release of their previous single Okubyou na Ookami .
I really like Hilcrhyme's previous single ballads such as Mou Bye Bye & Daijoubu but in this case for no one , it emphasises more on piano . As a result , no one is simple & yet under-stated .
no one doesn't try to sound hard which's a good thing & this allows lead singer/MC TOC to let his vocals do most of the work in no one which's great .
The B-side is something that's called Tomo yo (My Friend) & Tomo yo plays a great contrast to no one .
While no one is a ballad , for Tomo yo , it's classic Hilcrhyme where it's a catchy hip hop/rap track which's what the duo's known for .
I really like Tomo yo on 1st listen as it basically presents what Hilcrhyme is all about , memorable catchy hip hop meets rap tunes that they make .
Hilcrhyme is 1 of my fave acts & once again , they released another solid single in the form of no one . Okubyou na Ookami was a bit too experimental for my liking but for no one , they managed to bring things back to basics which work well in their favour .
Recently on their website , Hilcrhyme announced details that they have a new song that's called Personal COLOR which will serve as the ending theme no. for a new drama titled IS (Aiesu) ~Otoko de Mo On'na de mo Naisei~ .
The drama will start airing on 18th July & there's no further word on when/whether Personal COLOR will be the duo's next single after no one but if so , I say bring it on .