KAT-TUN - WHITE

CD Regular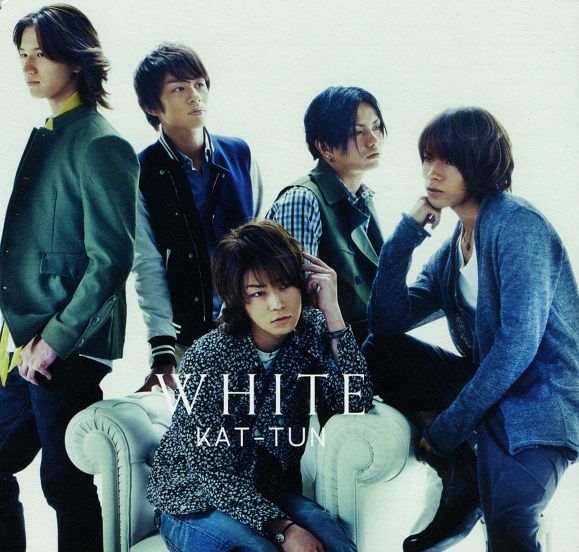 CD Limited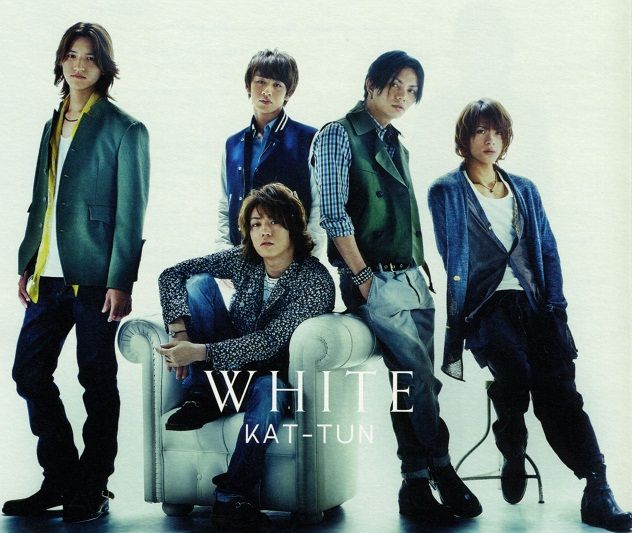 CD + DVD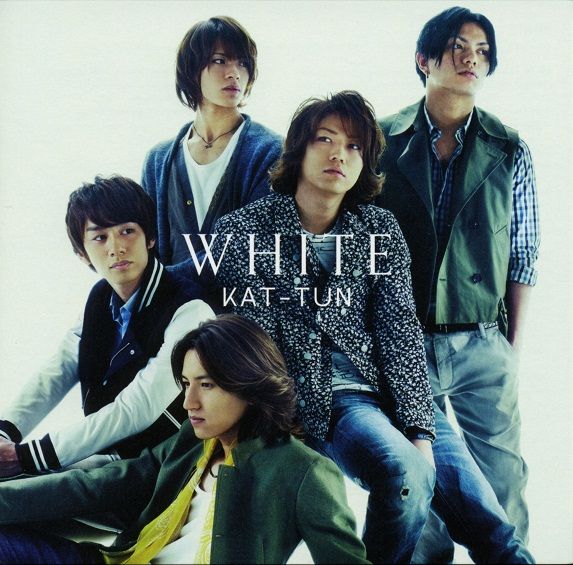 WHITE is KAT-TUN's 15th single & it was released a few days ago on 18th May .
The group's new single comes about 3 months + after the release of their previous single ULTIMATE WHEELS .
WHITE was selected to be used in the latest SOFINA WHITENING LOTION ad & it has been described as a song that has a lively & refreshing melody , with women providing some backing vocals to give the song a big impact .
Now this's 1 really peppy song that I like on 1st listen ! It's easy to draw comparison with WHITE alongside with the group's previous singles that follows the same music vein , such as Yorokobi no Uta (Song Of Joy) .
Except in this case , WHITE takes on a more fresher & positive sounding approach . As a result , the final product comes across really fun & memorable .
In total , WHITE have 3 B-sides . WHITE , PERFECT & SILENCE all contain rap lyrics contributed by Tanaka Koki who goes by his pen name JOKER .
Just like WHITE , the 1st B-side PERFECT also was used in an ad for promotion . This time round , it was used to promote Aoki's Men Suits in which the ad features Kamenashi Kazuya .
I love the preview of PERFECT which can be heard in the Aoki's Men Suits ad so I wasn't surprised that I came to enjoy the full version of the song subsequently .
PERFECT is almost in the same music vein as WHITE but unlike WHITE , PERFECT takes on a slightly more pop approach .
Exclusively found in the CD regular edition pressing of the single , it's a song that's titled SILENCE .
SILENCE is unusual on 1st listen but this's 1 track that is unique & has plenty of attitude . I haven't come across any of KAT-TUN's past B-sides/tracks that have this style going on in SILENCE .
Having said that , SILENCE plays a great contrast against the peppy sounding WHITE & PERFECT . SILENCE is mysterious but full of angst all rolled into 1 combination which that was nailed downpat .
The last B-side Yuuki no Hana (Flower Of Courage) is found only in the CD limited edition pressing of WHITE .
Just like ULTIMATE WHEELS's TWO , Yuuki no Hana is a ballad but in this case , Yuuki no Hana has a beautiful haunting piano melody in place which's plain lovely .
I frankly can see Ueda Tatsuya singing Yuuki no Hana on his own because his solo works almost have this characteristic going on in his solos , especially when it's evident in Ai no Hana but there's a sense of bittersweet sadness which can be heard in Yuuki no Hana but I feel KAT-TUN nailed this aspect well .
KAT-TUN has on a music roll lately & WHITE is once again a very solid single that's enjoyable from the start til the end .
I love their previous single ULTIMATE WHEELS but for that , I thought the B-sides were much weaker than the ones found in CHANGE UR WORLD . This time round in WHITE , it's great that the guys stepped things up & also experimented very well with regards to what they had to offer for SILENCE & Yuuki no Hana .
It reminds to be seen what move they will be taking next after the release of WHITE but I welcome a new single if not a new album & if this continues to keep up , they're doing fine for a now 5 member group .