Namie Amuro - Wonder Woman Feat AI & Anna Tsuchiya

CD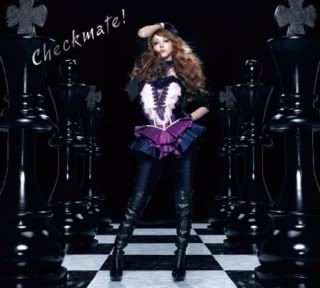 CD + DVD


Wonder Woman is a new collaboration song found in Namie Amuro's 1st collaboration album Checkmate ! which will be released next month on 23rd March .
Checkmate ! will include 4 new collaboration tracks in which Wonder Woman is 1 of them & it features the vocals of rapper AI & Anna Tsuchiya .
Wonder Woman has been selected to be used for promotion in the latest Coca Cola Zero's 'WILD HEALTH' ads featuring Namie herself .
I don't really listen to AI that much but I have been a fan of Anna Tsuchiya's material for quite sometime now & let alone , I love Anna's collaboration that she did with AI a while back ago in her music discography ie. Crazy World which was fantastic .
In the case of Wonder Woman , I was a bit skeptical on whether can all 3 ladies carry a tune together but thankfully my fears were unfounded when I gave Wonder Woman a listen .
I think it's great for all 3 talented ladies to come together & to sing a song like Wonder Woman . The only drawback I feel that Wonder Woman suffered is that I find the chorus to be a bit grating on my ears .
But other than that , Wonder Woman is 1 of those songs that screams out girl power which I adore .