Kobukuro - Blue Bird

Cover for both CD & CD + DVD's editions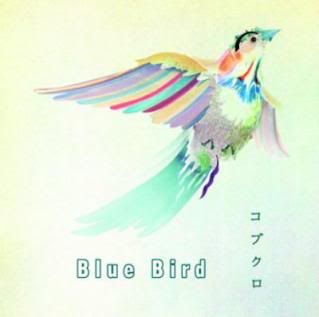 Blue Bird is Kobukuro's 20th single & it will be released next week on 16th Feb .
The duo's brand new single has been selected to be used to promote the anime Bakuman .
Kobukuro always has a natural flair for creating inspirational uplifting folk rock songs & the same thing can be said for Blue Bird .
When I heard Blue Bird , I was really impressed just how positive it sounds while it did not mirror other similar songs that Kobukuro has crafted in their discography .
1 of Kuroda & Kobuchi's strongest points is that their vocal harmonisation is really powerful & their vocals gel very well when you put both of them together in a duo like Kobukuro .
The following songs serve as B-sides in Blue Bird :
- Kimi he no Shuudaika (Theme Song To You)
- Love Letter (demo) (Limited Edition Track)
Kimi he no Shuudaika has already being billed as a powerful ballad number & promotion tie in's for Kimi he no Shuudaika include being selected as the 2010 Winter Tokyo Tower image song & the theme no. for Fuji TV's broadcast of the 2nd Annual elementary school jump rope tournament .