Tegomass - Aoi (Blue) Bench

CD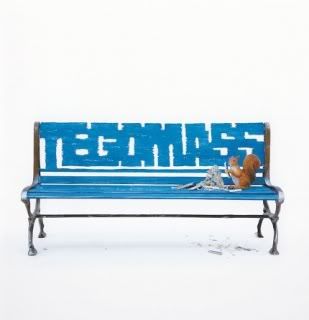 CD + DVD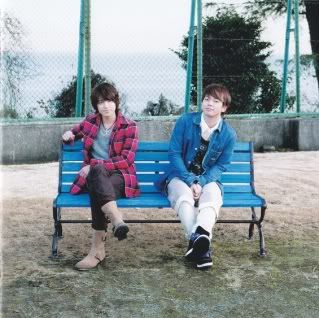 Aoi (Blue) Bench is Tegomass's 5th single . It will be released on 16th Feb & this comes about 1 1/2 years since the duo's last single release Tanabata Matsuri (Star Festival) .
Tegomass's latest single release is actually a cover song of the male duo Sasuke whom disbanded in 2009 & it has been selected to be used as an ending theme song for "Onegai ! Ranking" from next month onwards .
What an uplifiting song Aoi Bench is & Tegomass has given it a fresh take on this refreshing folk-rock tune . I never heard the original which was sung by Sasuke but still , from what Tegomass has brought to the table , Aoi Bench is some really impressive stuff .
Then again , I'm not surprised considering that NEWS's Tegoshi & Masuda have 2 of the best voices in NEWS if not in the Johnny's talent agency & something like Aoi Bench allows them to showcase their vocal talents at fine form .
There will be 2 B-sides included in Aoi Bench , in which both of them are only found in the CD only pressing of the single :
- Aoi (Blue) Bench (Acoustic ver.)
- Sotsugyo (Graduation) Album