Koda Kumi - POP DIVA

CD




CD + DVD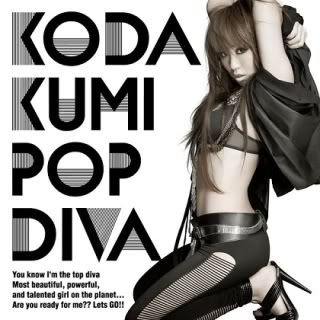 POP DIVA is Koda Kumi's 49th single . It will be released next month on 2nd Feb .
Described as an electro dance number , POP DIVA has been selected to be used in the ads of Daiichikosho's LIVE DAM LIVE , in which Koda can be seen in the ads herself .
Honestly when I saw the words electro dance , I was like would POP DIVA sound like another ECSTASY or Driving but when I was finally able to give the song a listen , I surprised myself that I was in the wrong .
POP DIVA is hot but I would describe this as a hot mess of the good kind . It's really catchy & very addicting on 1st listen which I adore .
On the other hand , what I dislike about POP DIVA slightly is the chorus . I remembered when I 1st heard a 30 seconds preview of POP DIVA , I really dislike it & turned out that the preview of the song was taken from the chorus of the song which ironically is the weak link for POP DIVA .
The chorus is something that you either will like or dislike , depending on how your mood's like on a particular day .
Black Candy serves as the B-side of POP DIVA .