alan x Fukui Kei - Ai wa Chikara (Love Is Power)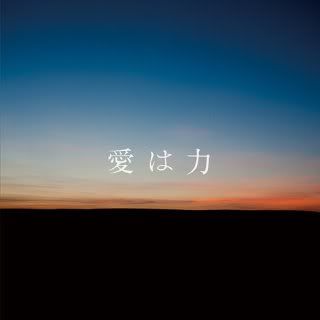 Ai wa Chikara (Love Is Power) is alan's 15th single & it was released on the 1st day of 2011 .
This song is a collaboration with tenor Fukui Kei & it was released under the billing alan x Fukui Kei .
Ai wa Chikara was used as the theme song for the drama Sengoku Shippuden Futari no Gunshi & this's the only song available in the single ie. no B-sides & let alone instrumentals are included .
It has been a really long time since alan utilised her signature yodelling to full force & I guess for fans who have been following since her debut single Ashita e no Sanka (A Hymn For Tomorrow) , they probably miss this unique aspect of alan .
So for my case , I wasn't surprised when I like this power ballad that alan belted out with such gusto alongside with Fukei Kei . I was worried whether will Fukei's vocals will clash with alan but considering that he's a tenor , that has no issues in any single bit .
Ai wa Chikara will be included in the 2nd disc of alan's 1st compilation album JAPAN PREMIUM BEST & MORE which will be released on 2nd March .