Shota Shimizu - YOU & I

Cover for both CD & CD + DVD's editions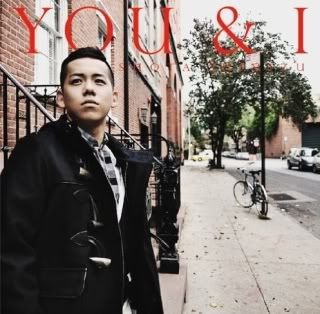 YOU & I is Shota Shimizu's 8th single & it will be released on 26th Jan .
Shota's new song has been selected to be used to promote in the ads of Sony's Play You walkman , alongside with YUI & JASMINE .
The three singers went out to find an inspiring sound to use in a new song . YUI chose to head for Sweden , while Shota and JASMINE went to New York City . All three used the experiences from their journey to help create their new tracks .
Shota decided his theme was to be meeting and sound . As a result , he worked with a New York pianist he met and created YOU & I .
YOU & I is a really heartfelt touching no. & it doesn't stray that much from Shota's previous single Kimi ga Kurasu Machi (The Town Where You Live) .
Except for this case , YOU & I has that Winter homey vibe & it's quite evident the experience Shota gained from when he visited New York to create YOU & I serves him well because this's 1 of those songs that will get across to people , be it whether they're a casual fan or not .
The following songs serve as B-sides in YOU & I :
- Kimi no Koe (Your Voice)
- Kimi ga Suki (I Love You) ~Acoustic Version~
Kimi ga Suki is Shota's 5th single .