Himuro Kyosuke - BANG THE BEAT / Safe And Sound

CD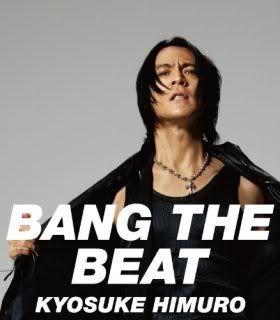 CD + DVD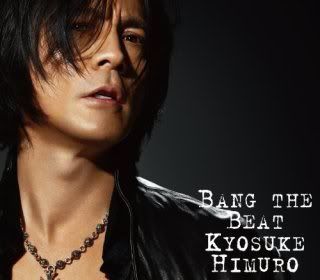 1) BANG THE BEAT
2) Safe And Sound Feat Gerard Way


BANG THE BEAT / Safe And Sound is Himuro Kyosuke's 26th single & the single was released this year on 14th July .
Both A-sides eventually was found in Himuro's 12th album "B"ORDERLESS which was released on 8th Sept .
The 1st A-side BANG THE BEAT was used as a commercial song for Asahi Inryou's Green Cola .
BANG THE BEAT was written by SPIN & composed by Himuro . Despite being an A-side no. , surprisingly no music video was shot for the song .
When you have the same folks who wrote/composed KAT-TUN's 5th single Keep the faith in working on BANG THE BEAT , you know you're in good hands & that's what I feel towards BANG THE BEAT .
Honestly , BANG THE BEAT is quite a standard Rock offering song but there's just something about the song which Himuro was able to make the song standout on his own .
The 2nd A-side Safe And Sound features Gerard Way who's the lead singer of My Chemical Romance & it was used as the theme song for the movie FINAL FANTASY VII ADVENT CHILDREN COMPLETE .
The song was previously released as a digital single last year on April 29th . Credits wise , Safe And Sound was written & composed by Gerard himself .
I don't listen to English music anymore but Gerard Way's vocals is still 1 of the most distinct recongisable voices out there (during my days when I listened to My Chemical Romance) & for him to get featured on a song with Himuro , now that's an honour I have to say .
It was quite interesting to listen to Safe And Sound & no surprises it's a full English no. which's very Americanised .
I usually have issues towards Japanese artistes who sing in full English but Himuro's English dictation's surprisingly relatively easy for me to catch hold of . Maybe it has something to do with the fact that now he's living in Los Angeles ? I don't know but Safe And Sound is nice .
I might have been a bit late in catching hold of Himuro Kyosuke's solo works but BANG THE BEAT / Safe And Sound is a good place for me to start/follow him .
Both A-sides are pretty enjoyable & given his status of how much of an impact he has left in the Jrock music business for the last 20 years or so (be it when during/after his days with BOOWY), this should be saying something .