Hey ! Say ! JUMP - 「Arigatou」(Thank You) ~Sekai no Doko ni Itemo~ (Wherever I'm In The World)

CD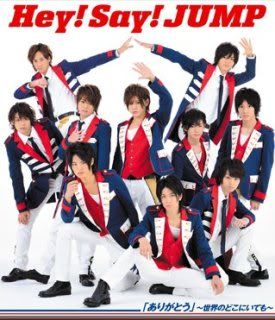 CD + DVD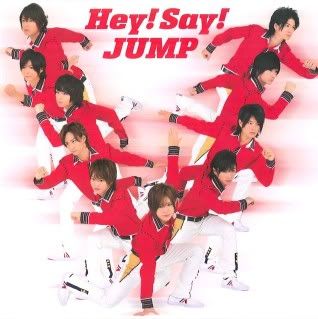 「Arigatou」(Thank You) ~Sekai no Doko ni Itemo~ (Wherever I'm In The World) is Hey ! Say ! JUMP's 6th single . It will be released on 15th Dec & this comes about 5 months + since the release of the group's debut album JUMP NO.1 .
The A-side is a hard dance no. & this marks an exciting beginning of a new stage for the group .
The lyrics are basically a follow up of the guys thanking their fans all over the world in different languages such as English , Indonesian/Malay , French , Chinese & German .
Frankly with a song title like 「Arigatou」~Sekai no Doko ni Itemo~ , I was indeed skeptical when the tune's described as hard dance but my fears were unfounded when I gave the song a listen .
While 「Arigatou」~Sekai no Doko ni Itemo~ is not as hardcore as what I assumed at 1st , it's still great edgy gritty stuff & this's probably on par with some of the album tracks which're found in JUMP NO.1 , such as Shinku (Crimson) & Time .
I like the music direction that Hey ! Say ! JUMP has been undertaking in recent times as everyone has grown up (with some of the members who're adults) & such , I definitely will disappointed if they release something like their debut single Ultra Music Power
There're 3 B-sides in the single & all of them are only found in the CD only edition of 「Arigatou」~Sekai no Doko ni Itemo~ :
- FLY
- Snow Song
- Futari Kake no Basho (A Place For Two)